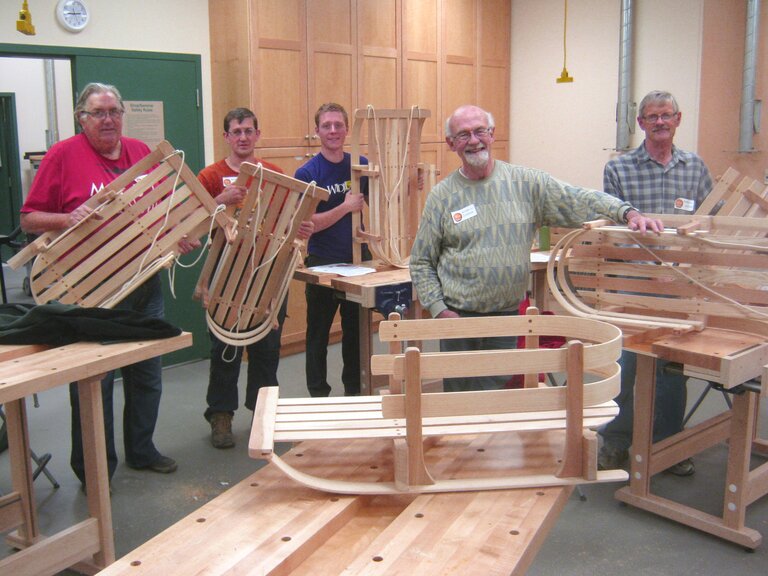 Often Roger is requested to lead workshop classes or a seminar for various wood working techniques and projects. Caning, paddle carving, bending wood, and building canoe themed furniture are some examples of the types of programs offered. Typically all materials and tools will be provided onsite, and you will leave with either the finished product or the knowledge to finish the project on your own.
Paddle Carving
You have your dream canoe, now, what about the means to move it? We offer custom paddle carving for the perfect fit and feel. Call to book on your own or in a group. Its a great experience and a great gift (the paddle or the class). Approximately once a month we offer a full day paddle carving workshop, usually on a weekend. Each course registrant carves a beautiful paddle from a solid piece of black cherry cut to his or her specifications.
A century old tool called a spokeshave is used to transform a paddle blank into a functional work of art. The cost of the course is $240 and includes all tools and materials. A class typically consists of six people with each participant finishing their paddle in one session. You are encouraged to bring a camera to record the process.
For information on upcoming classes, contact us or Lee Valley Tool Stores throughout Southern Ontario. Please see their calendars for information on a course near you.