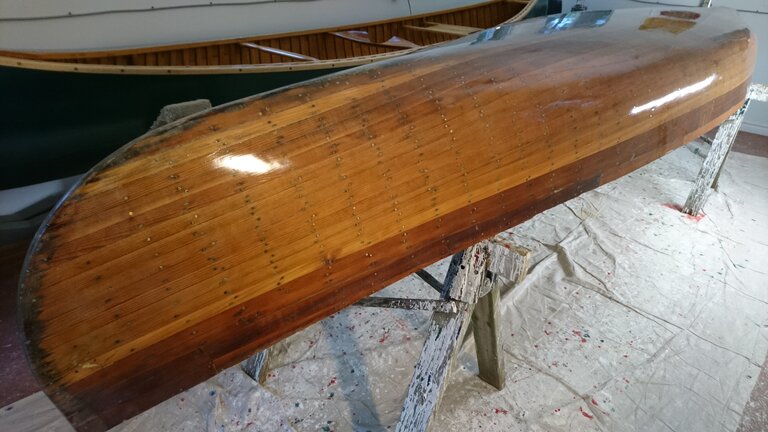 Took a big hit during low water season? Kids dropped it from the roof? Left it out back for seven years? At Carlisle Canoe we repair all types of canoes from older family heirlooms to modern Kevlar and fiberglass canoes. We've seen and heard pretty much every way to damage a canoe; that, and years of experience; makes us confidant in our ability to repair your treasure.
It is almost impossible to give a meaningful quote over the phone so its best to make an appointment to bring in your damaged treasure for a free appraisal. For a fee we will send someone out to pick up your canoe (location permitting).
Our customers are encouraged to participate in the repair process, not only to help offset the cost of repair but to also have a greater understanding of the skills and craftsmanship that can go into the rebuilding of their family canoe.