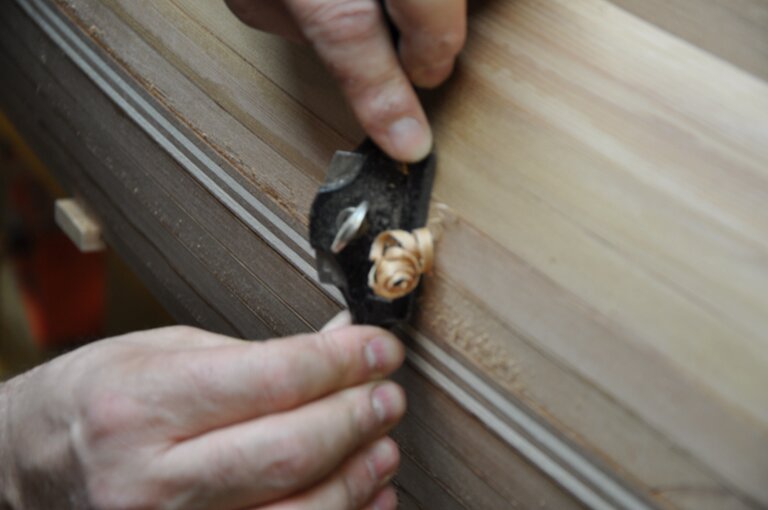 Imagine you are paddling down your favorite waterway or perhaps adventuring somewhere completely new. Now imagine doing this in your canoe built with your own hands or with the help of friends and family creating a family heirloom. At Carlisle Canoe Co. you can do just that.
Make Your Choice
Style / Model: Wood Epoxy or Traditional Wood Canvas?
We offer two models of wood epoxy canoes, a 16ft Prospector style or a 15ft Bob's special. Wood epoxy canoes are built from long strips of western red cedar with bead and cove edges and encased in invisible layers of fiberglass for strength and durability.
The traditional wood/canvas canoe, the "Goshawk", is a cross between a "Chestnut Prospector" and a "Peterborough Champlain". This 16 foot canoe behaves beautifully, both in tandem and solo. It is built from locally grown eastern white cedar, the ribs are steamed and bent over a form, planking is nailed on and then canvas is stretched around the hull to make it waterproof and tough.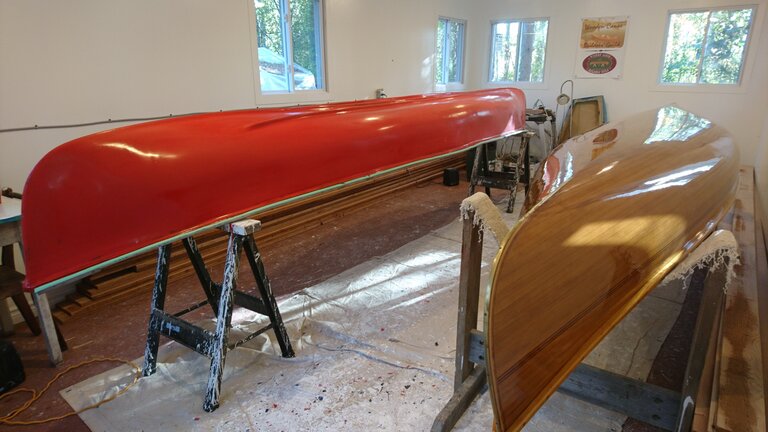 How Long Will It Take?
Both styles of canoe construction take approximately the same amount of time, about 110 "man hours". The building of the canoe moves faster if you bring someone to help share the work. This can also be a wonderful memory of building and creating together to keep for a lifetime. Recently, we helped a grandfather and his granddaughter build her canoe together. While the beautiful canoe was given to the young girl as a present, we believe the memories of creating it together was the best gift.
Building timetables are flexible. Simply consult your calendar and talk with Roger about setting up your start date and subsequent appointments. They can include two to three weeks of daily work, or two to three months working some evenings and weekends or any combination. Some canoe enthusiasts may take a week's holiday to get started and then spread the remainder of the project over a month or so as their schedule allows.
How Much Does it Cost?
Each canoe building project has a set price, whether it takes two weeks or up to four months to complete. The canoe you produce is valued around $6,700 (depending on the model) but the cost to you is just over $4,000. You are saving about $2,700 in labour costs since you will be working on your own canoe with the help and guidance of Roger Foster (Master Builder). There is around $2,500 worth of material that goes into your canoe included in the price. The three models vary in price by only a few hundred dollars, the bigger models having more material in them.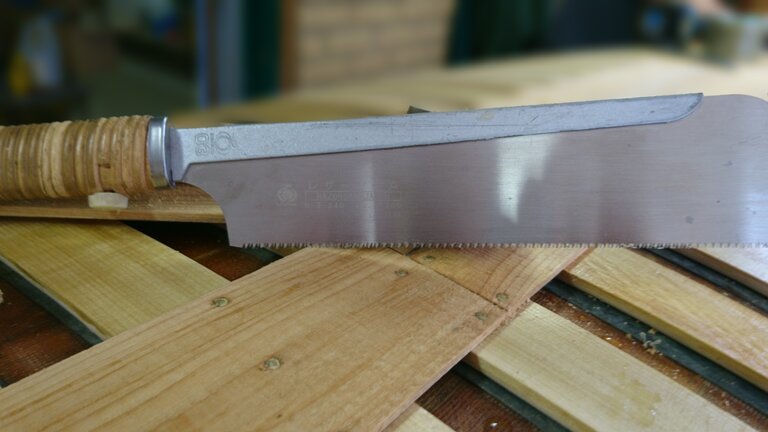 Prices Include:
All material and supplies
Use of shop tools and equipment
Shop floor space
Individual instruction
On going guidance
Safety equipment
Bob's Special
Type
Wood/Epoxy Stripper
Size
15 feet
Weight
53lbs
Price
$4,550.00
Options

White Basswood accent strips
Black Cherry sculptured carrying yoke
Ultra Lite Sitka spruce gunnels
Prospector
Type
Wood/Epoxy Stripper
Size
16 feet
Weight
62lbs
Price
$4,800.00
Options

White Basswood accent strips
Black Cherry sculptured carrying yoke
Ultra Lite Sitka spruce gunnels
Goshawk
Type
Wood/Canvas
Size
16 feet
Weight
66lbs
Price
$4,800.00
Options

Black Cherry sculptured carrying yoke
Ultra Lite Sitka spruce gunnels
Your choice of colour (red, green or blue)